12X14 BLUE MED DUTY TARP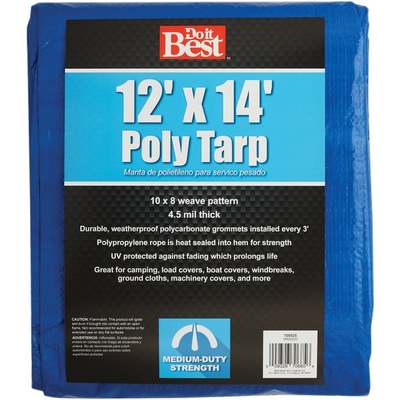 Constructed of polyethylene with a 10 x 8 weave pattern and lamination on both sides. A polypropylene rope is heat sealed into the peripheral hem. Durable, weatherproof polycarbonate grommets are located every 3' around the periphery. Treated to withstand the ultraviolet rays of the sun. Packaged in a PVC bag with a hang tab and a sample swatch.
U/M

/ EA

Price

$42.222

Part Number

700525

Manufacturer

Dynatech International Inc.